Boiler installation guide: Dealing with landlord approvals and safety issues
Living in a rented apartment or working out of a leased office space has their own set of pros and cons. While nothing belongs to you practically out there, you still need to install basic comfort equipment. HVAC contractors in Toronto have to deal with a whole lot of clients who ask queries and insights into installation of boilers, furnaces and air conditioning units in rented spaces. From boiler installation Toronto to replacement guide, there are many things to keep in mind.
Safety, legal policies and compliance regulations… give yourself a 36-degree perspective with this short boiler installation guide.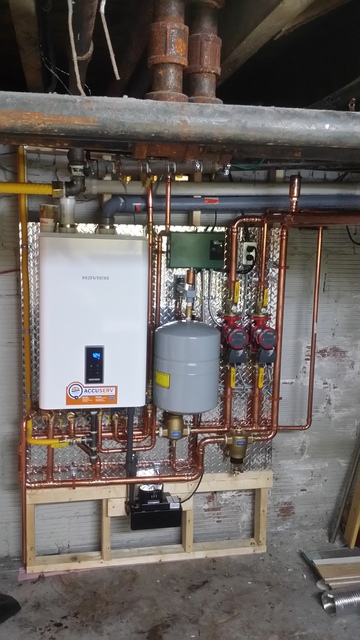 Always get air conditioner installation with insurance
Boilers and HVAC systems now come with extensive insurance policies. They prevent unnecessary cost of replacement and damage, in addition to ward off any chance of legal hassle. It is an excellent option for both landlords as well as tenants.
A good HVAC insurance policy will cover:
General liability insurance against body damage, property damage and associated claims
Third party contractual liability, in case you plan to lease your own boiler
Coverage for contractors and sub-contractors
Building coverage
Peak season coverage
Contract penalty and extra expenses due to business interruption
Now maintain the desired heating and cooling system without getting into any legal hassle or business interruption.
Get regular safety checks
Get safety checks for boiler installation and ductwork replacements. If you have taken a tankless water heater and boiler for your home, it is all the more important to do a regular maintenance and inspection check. Even with furnace for sale or a rented boiler system, the safety checks include:
Annual examination of condenser, radiator and pump units
Checking of rusting and pipework leakages
Short circuiting and no-power zone
Quick examination for vibration, noise, over-heating and corrosion
HVAC contractors Toronto offer a 90-day cycle on safety checks and maintenance so as to ensure that the HVAC units are running in top condition, and resort to safety and emission control guidelines.
Approvals for gas boilers and oil-heated boilers
Government regulations in Toronto and elsewhere in Canada require approval from the authorities for any installation work pertaining to gas or oil-driven units. Appliances running in gas and oil have a high risk of catching fire, and causing building damage.
If you are planning to install a gas furnace or a water heater boiler in a rented space, get the approval of your landlord and public safety officer. HVAC contractors in Toronto provide inspection services for boilers, pressure vessels and pressure piping systems for office as well as residential units.
Free services to landlord, and not tenants!
Boiler installation Toronto specialists maintain a log of their clients. Depending on their ownership, the services may vary. Free replacement and repair services are limited to the landlord. For a tenant, the same services are charged based on market rates.
All these pointers ensure that the landlord and the end user understand the importance of safety standards comfortably without missing out the comfort.